boo ya, nurse practitioners!
4/5/13 Yesterday, I had an interesting conversation with a fourth-year medical student up and coming on his big doctor graduation, and he openly admitted that nurse practitioners (meaning, me, us, nurse practitioner students) know so much more than the fourth-year medical students. Of course, he defended himself, "we know all about the molecular and cellular processes that underlie...
This year has been particularly difficult in terms of communication for me and Jay. We find ourselves not hearing each other, not saying what needs to be said, cutting each other off, short-changing our conversations, and throwing mini temper tantrums.  Oh, but let me clarify. Who is to blame for this? AT&T. And Comcast. And Xfinity.  Hi, you three…you are responsible for all the...
pee problems
Ureterosigmoidostomy: ureters detached from bladder and anastomosed to sigmoid colon.  Learning new things everyday. 
1 tag
"Everything feels like something with you, does that make sense?…I don't believe in "the one" or fate or destiny but you are The One for me because I choose you every single day." I can spend hours on ThoughtCatalog. And even though a lot of it is crap, I'll sometimes come across gems like this that just make me swoon. And also make me wish that I had...
changed.
An emergency c-section yielded two of the tiniest human beings I have ever seen in my life. Twins. Boys. 24 weeks gestation. Both just a little bit longer than the palm of my hand. They needed to be evacuated from their mother's uterus in a hurry in order for them to even have the slightest chance of living. Both were pulled out of their mother, and immediately brought to separate incubators,...
"push, mama, push!"
Imagine for a second, me drowning in my way-too-large "small" surgical scrubs, holding open the legs of a very pregnant woman, yelling "Push, Mama, push! Come on!  You got this!", while she's grimacing with the worst combination of fatigue and pain, with no one but baby daddy at my side and no nurse in sight. Yes, that happened today, and it was probably THE coolest...
To know that I am his her, his she, his Sasha…to hear him say my name in conversation and know that it's not just any name…but me, my name…gives me the greatest sense of peace and fulfillment I've ever known. It's impossible not to thank God for such a feeling, for such a presence that makes me feel a lil like I'm floating and untouchable, and that all...
to whom it may concern
Distance has made me patient. But damn! Can a girl get a break when it comes to long-distance-relationship-assisting cellular and internet technology! Bad cell signal, dropped calls, choppy phone conversations, shitty internet connection, pixelated ooVoo/Skype screens…you name it, I experience it all everyday when it comes to communicating with Justin. So to the people/aliens in charge of...
on the newborn
"Immediately after birth the heart rate can be palpated by grasping the base of the umbilical cord."  JEEEZ HOW AWESOME IS THAT. 
my life this semester
9/15/12 1. nclex 2. nclex 3. nclex 4. oh yeah, classes.
hot mess
9/12/12 All it took was for the nurse to put this beautiful newborn in my arms and my eyes were already starting to burn from the onslaught of tears. Ugh embarrassing! No, it wasn't an onslaught, but if I had just let loose instead of intensely fighting to shut off my overactive lacrimal glands (impossible I know, but I swear they're overactive) I would have been that student the...
back in the bean
9/9/12 Last September when I was an East Coast newbie, Boston felt so far away from everything I knew. Three-thousand miles, a 3-hour time difference, a 5-hour plane ride, blah blah blah. All I had were those numbers in my head, matched with a desperate longing form something familiar. Oddly, being in a completely new place, I felt trapped, and my meters were draining.  It feels different this...
"I don't wanna be someone who walks away so easily I'm here to stay..."
– I know people must be sick of this song, but these lyrics are some of the most beautiful and sincere I've ever heard. It's been on repeat for a while now, and it gets me every single time. I'm a sucker for slow jams and love songs, but this one seems to take the cake (at least for...
random
Currently at Starbucks eavesdropping on some conversations, and I hear these people talking about how shitty the American health care system is, and how they've had to rearrange their lives to gain access. Which is funny because it's like a real-life example of exactly what I'm learning at this moment. Health care has always been far-removed from my worries as a 24-year-old,...
My letter
So I sat down to write a letter to my roommate and his girlfriend, fully intending it to be an all-out f**kyou-and-all-your-bullsh*t-here's-what-I-really-think-about-you type of letter. It turned out to be this mature piece of work that I'm actually quite proud of. Full of my honest sentiment (without the cussing and eat-shit type talk), and some cattiness here and there. I was so...
1 tag
more #rulesformyunbornchildren
26. You're gonna run into some vile, manipulative people at some point in your life. Add fiesty, stubborn, condescending, and rude to that mix, and you get what I equate to an extremely unhappy human being. When you do run into said people (like how I unfortunately did this year), just remember this: don't let them take advantage of you, but most importantly, don't stoop to their...
my marathon runner
My 90-year old post-surgery patient walked a lap around the floor today. I commented on how well he was able to walk, especially after having had surgery two days ago and with two large abdominal incisions not yet fully healed. He responded with "I'm training for the Boston marathon on Monday. I'm gonna do it twice!" Resilient old people with a sense of humor give me so...
a guy i wanted to smack (but of course that never...
4/5/12 The scenario: Young couple walking on the street. Guy smoking and blowing his shit all over the place. Lady next to him makes an obvious cough after being covered in smoke. Guy starts bitching.  Guy: WTF. Why she gotta "COUGH" like that! Tryna make me feel bad! WTF! This is a free country woman! I can do whatever the f*ck I want! Tryna make me feel bad an'...
making even the smallest difference feels hella... →
http://www.boston.com/yourtown/news/charlestown/2012/03/kick_butts_day_charlestown_smo.html My clinical group and I were featured on Boston.com for our involvement with the nationwide Kick Butts campaign at the Charlestown Boys and Girls Club! Kick Butts is an annual campaign to teach kids about the effects of smoking, and to encourage good habits early on in life. The six of us put together an...
humor for love
3/17/12 You know what always amazes me? Old couples. And what amazes me even more? Old couples that still make each other laugh.  My patient today was this little old lady. She was in a lot of pain from her surgery and was having a lot of trouble managing the pain even while doped up (phantom pain in two of her toes that had just been amputated, really interesting…). I was trying to do...
fascinating
A little snippet from my book about small bowel obstruction: Vomiting occurs. If the obstruction is complete, the peristaltic waves initially become extremely vigorous and eventually assume a reverse direction, with the intestinal contents propelled toward the mouth instead of toward the rectum. If the obstruction is in the ileum, FECAL VOMITING TAKES PLACE. First, the patient vomits the stomach...
the conversations i have with maristell [via text]
Sasha: Hey do you remember seeing my shank around my room when you were here? I remember I moved it a long time ago so that it'd be "easier" to find but now I can't find it...hahaha
Maristell: LOLOLOL u told me u used to sleep with it but u had to move it cause I was sleeping next to you remember?
Sasha: Hahahahaha nooo I never slept with it! Daammit, I need it to make my curling iron into a wand....heh heh
Maristell: Smh you're a mess
(and by shank, I mean one of those utility tools with a knife in it)
"Don't get fat"
Last week, I encountered the perfect textbook diabetic patient. Obese, hypertensive, coronary artery disease, peripheral artery disease, end-stage renal failure, diabetic retinopathy, peripheral neuropathy, on dialysis three times a week, wet gangrenous lesions on his lower extremities, oh but wait, I guess the gangrene was taken care of with his below-the-knee amputations…ON BOTH LEGS.  He...
it ain't easy
1/16/12 long distance is as far from the shit as anything could possibly be. i've said before that i was able to allow myself to focus on the positive, and be content with our videochat sessions and phone calls. which is true. i have been very much. but believe me when i say that every now and again, there'll be a fresh wave of "fuck, i miss him…a lot", and the urge...
big bear with the best people =)
merry christmas!
it's been a while
12/20/11 My first semester of NP school and East Coast livin' is officially over, and damn—is there a single phrase I can use to sum up my experience? I'll go with…the realest shit I've ever experienced.  The cold. Apparently, this winter season has been abnormally warm. It's only snowed twice, and temperatures have been lingering in the 40s and 50s, and at...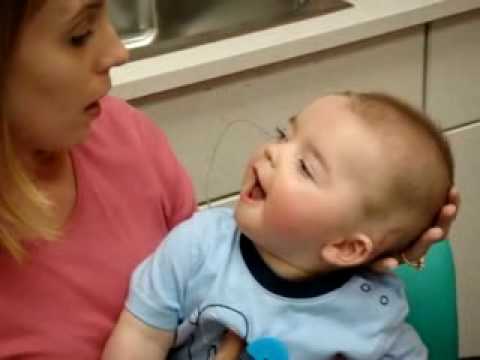 mispronunciations of my name
Nurse: Hi! And your name is?
Me: I'm Sasha.
Nurse: Hi Masasha.
haha wow.
and then...
Me: Hi! My name is Sasha.
Patient: Sokka?!
Me: No, Sa-sha.
Patient: Sacha?!
Me: ...no, SA-SHA...
Patient: That's what I said! SOKKA!
Me: ...yep, you got it!